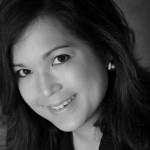 By Lynette Owens
Week of February 11, 2014
To help you keep up with what's going on with kids, families, schools, and technology, we've compiled a list of stories, tips, and insights, we've found most useful over the past week.  What have you been reading? Tell us below or Tweet @TrendISKF.
SAFER INTERNET DAY: This year marked the first nationally coordinated Safer Internet Day celebration in the U.S.  Official host ConnectSafely held a fantastic event in Washington DC to mark the day and the beginning of many great things to come. The event featured a fantastic teen panel, a panel of social media companies, and New York Senator Charles Schumer.  The live streamed event was recorded and available for viewing @ http://saferinternetday.us/.  I was fortunate to have attended and hope this year's theme "Let's create a better Internet together" will continue for the years to come.  Here are my thoughts on why.
While this was a successful day to help raise awareness, our work continues everyday to help others become safe, responsible, and successful users of the Internet.
CLUB PENGUIN COMMITS TO STOP BULLYING: Disney's Club Penguin, a social media platform aimed at kids ages 6 to 12, now offers a "pledge," which is a reminder to keep the site bully-free and safe. It can be printed out or taken online. 
ONLINE PRIVACY POSSIBLE: There are ways to make your online presence less trackable. To do it right, a person needs to know what pieces of information are used to track a user and basic, publicly available tools to mask them. But the best way to protect your online privacy? Don't put it on the internet in the first place.
TECH TIME & OUTDOORS TOGETHER: A biologist and wildlife expert doesn't see technology as a roadblock for kids to get outside, but a smart phone can enhance their experience as a plant and animal identifier, trail finder, waterfall tracker and picture data collector.  This is welcome advice! As parent I have found myself using my smart phone to answer the questions of my curious kids, wherever we go, whatever the topic or subject of interest is to them (a building or a bird).  I feel this is a great way to encourage and educate my kids about the world around them.
BALANCING TECH TIME ON SNOW DAYS:  One parent shares her experience of managing her kids screen time and the challenges faced when a snow day fell during a no-technology school week.
This is a very familiar scene, and I agree and have used her recommendation: set a schedule for the day.  My kids love having that predictability (and continuity of having planned activities as they do during school) and it definitely helps keep any arguments for more screen time at bay.
See you next week!

Lynette Owens
Lynette Owens is Vice President of Global Consumer Education & Marketing at Trend Micro and Founder of the Internet Safety for Kids and Families program. With 25+ years in the tech industry, Lynette speaks and blogs regularly on how to help kids become great digital citizens. She works with communities and 1:1 school districts across the U.S. and around the world to support online safety, digital and media literacy and digital citizenship education. She is a board member of the National Association for Media Literacy Education, an advisory committee member of the Digital Wellness Lab, and serves on the advisory boards of INHOPE and U.S. Safer Internet Day.
Follow her on Twitter @lynettetowens.