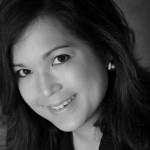 By Lynette Owens
February 10, 2014
Tuesday, February 11 is Safer Internet Day, a day when many organizations, governments, schools, individuals, and communities raise awareness and help educate the public on safe, responsible technology use.  Although it has its roots in the EU and has been celebrated there since 2004, the 11th Safer Internet Day is being marked today in multiple countries worldwide. Here's a great map to show you just how big it has gotten over the years.
Each year, there is a theme for the day and it's interesting to see how the themes have changed over the years.  They have largely reflected the newest technology and/or concerns of the time.  What is interesting, and what many of us in this field have witnessed over the years, is that there has been a dramatic shift in the messages. Early on, the focus was squarely on safety – and a heavy emphasis on risks and dangers of the Internet.  In recent years, there has been a heavier emphasis on personal responsibility and participation in shaping our own and our communities' online experiences.  A list of the themes since 2004 can be seen here. In the past, themes have included topics like blogging, safe social networking, cyberbullying, and smart mobile phone use.  This year's theme goes beyond any particular technology or even individual person's safety or risk.  The theme is "Let's create a better Internet together."
To someone who's been in this field for years, it is a welcome shift.  But to others, I realize it probably requires some explaining.  This is more than just a feel-good message to rally around.  Yes, we are tired of the negative, fear-based messages that some organizations feel is the only way to educate people on using technology in the best ways.  But this is not just a reflex and rebellion against that.  There is something much more practical and useful in believing that the path to an Internet where people can be free to create, consume, communicate, and connect requires something from all of us.
Together is Better
There are many examples that support the concept of working as a community to make the Internet better, safer, more secure, or more productive.
Take open source software like the Linux operating system.  It's built and improved upon by thousands of developers working together.  The fact that it's open makes it more transparent.  When asked about the security and privacy of Linux in light of global concerns of spying governments, executive director of the Linux Foundation, Jim Zemlin, replied "The whole world can see every line of code in Linux. This is one of the reasons Linux [and] open-source software overall is a safer than closed software. The transparency of the code ensures it's secure."
In essence, there's a community of people who make sure it's safe and are constantly making it better.
Or take bullying prevention. According to the Cyberbullying Research Center, about 24% of kids have experienced bullying online and 16% have engaged in it.  You can look at this and see the glass mostly empty or flip these numbers and recognize 76% of kids have never been bullied and 84% don't engage in it.  The relevance of looking at the numbers this way is in the guidance that many bullying prevention experts give: help students, especially those who are not part of bullying in any way, create an environment where they can help stop it or prevent it  from thriving online in the first place.  Stick up for someone on a Facebook page.  Show kindness and support on Twitter.  Empower them to respond as an online community where kindness trumps cruelty.
There are more examples of how community action can result in a better Internet experience for us – too many to enumerate.  But like anything worth doing – raising a child, re-building a town, discovering a cure – it takes far more than one person to do it successfully.
Teaching by Example
So the question beyond working as communities is, how do we teach this to others?
In the US, there is finally a larger coordinated effort to celebrate Safer Internet Day, led by our friends at Connectsafely.org who were appointed the local hosts.  The campaign that they have created to support this year's SID theme is called One Good Thing.  They have called upon people across the country to share the good things they have done or seen others do online.
This is a great interpretation of the larger global theme of creating a better Internet together.  Much more happens online everyday but it's not written about.  They don't end up in the headlines.  They don't shock us.  But it's important to give them a stage.  By showcasing positive examples of how people use the Internet to do good things, we are teaching by example.  Rather than telling kids what NOT to do, we're showing them what they can and should do.
We recognized this need last year through our annual "What's Your Story?" youth video contest.  Each year, we asked contestants to focus their entries on a theme.  Like Safer Internet Day, we focused on specific risks or technologies in past contests.  This led contestants to focus on the negative, because we asked them to talk about risks.  But on Safer Internet Day last year, we asked contestants in multiple countries: "What does the good side of the Internet look like?"  The results were amazing and inspiring, and even though there was recognition of risks, it wasn't the entire focus of the videos.
With the global attention to the positive side of the Internet and our belief that we need to teach kids how to use the Internet safely, responsibly and successfully through leading by example, we are excited to be supporters of Safer Internet Day.  We ask that you join us in making this day and every day a reason to show kids how powerful the Internet is and that like any other tool that could be used for harm, it can also be used to do amazing things – for themselves or the world around them.
WATCH the Safer Internet Day US event LIVE in Washington DC @ 9am US Eastern
Or FOLLOW ME on Twitter – I will be live tweeting from the event @lynettetowens
For more on tips and advice on online safety, media literacy, and digital citizenship, follow Lynette @lynettetowens or Trend Micro @TrendISKF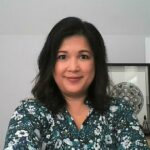 Lynette Owens
Lynette Owens is the Founder and Global Director of Trend Micro's Internet Safety for Kids and Families program. With 20+ years in the tech industry, Lynette speaks and blogs regularly on how to help kids become great digital citizens. She works with communities and 1:1 school districts across the U.S. and around the world to support online safety, digital and media literacy and digital citizenship education. She is a board member of the National Association for Media Literacy Education, an advisory committee member of the Digital Wellness Lab, and serves on the advisory boards of INHOPE and U.S. Safer Internet Day.
Follow her on Twitter @lynettetowens