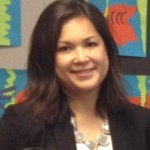 By Lynette Owens
Week of July 7, 2014
To help you keep up with what's going on with kids, families, schools, and technology, we've compiled a list of stories, tips, and insights, we've found most useful over the past week.
AMAZON SUED FOR KINDLE APPS FUMBLE  It is truly stunning that after a heavily publicized case against Apple, and a subsequent one against Google, the US Federal Trade Commission is taking Amazon to task for the same mistakes.  They allege that through specific apps on Amazon's mobile devices like the Kindle and Kindle Fire, kids are able to rack-up lots of charges against a parents' credit card associated with the Amazon account for that device without parent knowledge.
But similar to iOS devices and Android devices, parents can already turn off in-app purchasing fairly easily to prevent this from happening in the first place.  So, I wonder what more could a company could do to prevent kids from doing this in the future?  The settings are there, the information is available (see Amazon's link here: http://www.amazon.com/gp/help/customer/display.html?nodeId=201347810), and parents should be concerned and reading about these features before handing their kids any device, right?
99-DAY FACEBOOK CLEANSE:  The Dutch company Just B.V. is encouraging people to stop using Facebook for 99 days and seeing how people feel during and after the break.  According to Just, it's not a boycott of Facebook but a role reversal on Facebook's own surreptitious mood experiment of worldwide users that has since outraged people and governments.  You can join more than 6,000 people who have signed up since this past Tuesday at http://99daysoffreedom.com/
Looking forward to the results of this very interesting initiative.
THE RICH KIDS OF SNAPCHAT: The "Rich Kids of Instagram" are back and now on Snapchat. The new social media trend involves kids of wealthy families sharing photos of their luxurious, and sometimes scandalous, lives via Snapchat, a social media platform which claims to make images disappear after they're viewed. Hard to tell if these are really being posted by private school kids, but the surfacing of these images are a reminder that it's best to assume anything shared online is public and permanent.
STUDENTS DREAM-UP BIKE-POWERED PHONE CHARGER:  And ending on a positive note, this is a great example of how young people are using their creativity towards inventing technology for the greater good.  Students at Dana-Hall School in Wellelsey, MA were invited into the Dragon's Lair, similar to the t.v. show Shark Tank, to present their business ideas to a group of consultants who question and assess their plans.  The winning idea? A phone charger that is attached to and powered by peddling a bike.  Good luck to the winning group in making their idea a reality!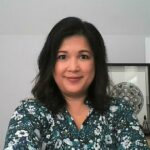 Lynette Owens
Lynette Owens is the Founder and Global Director of Trend Micro's Internet Safety for Kids and Families program. With 20+ years in the tech industry, Lynette speaks and blogs regularly on how to help kids become great digital citizens. She works with communities and 1:1 school districts across the U.S. and around the world to support online safety, digital and media literacy and digital citizenship education. She is a board member of the National Association for Media Literacy Education, an advisory committee member of the Digital Wellness Lab, and serves on the advisory boards of INHOPE and U.S. Safer Internet Day.
Follow her on Twitter @lynettetowens