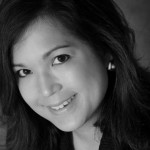 By Lynette Owens
Week of January 6, 2014
Happy near year!
To help you keep up with what's going on with kids, families, schools, and technology, we've compiled a list of stories, tips, and insights, we've found most useful over the past week.  What have you been reading? Tell us below or Tweet @TrendISKF.
TEENS AREN'T ADDICTED TO SOCIAL: They're addicted to each other, or at least that's what recent research claims. According to danah boyd (she does not capitalize her name!), teens aren't allowed to hang out the way past generations did, so they've moved their activities online. boyd claims that today's teens have neither the time nor the freedom to hang out, so their avid migration to social media is a rational response to a crazy situation.
SNAPCHAT HACKED: In case you missed it, last week Snapchat was hacked by those who wished to bring attention to the popular service's weaknesses (which Snapchat was made aware of in August last year).  To make their point, the hackers posted online the phone numbers of 4.6 million customers (blurring out the last 2 digits).  Snapchat is going to issue an update to fix the problem, but in case you're worried, check this site to see if you were impacted.   If you were, there's some advice on this page on what to do.
FACEBOOK SUED:  Facebook is again in the spotlight for alleged privacy violations.  This recent class-action lawsuit says that they social network scans private messages for links, and uses this to count likes.  Both sides claim they are in the right, but regardless of the outcome, it's still best to operate under the philosophy that anything you post online is really not private, and if someone can profit from what you post, they will try.
BLOGGERS TO FOLLOW: If you're looking to kick off 2014 by learning more, Common Sense Media put together a helpful list of their favorite Digital Citizenship bloggers to follow. This is a good list to see how educators and individuals around the country are tackling the topic of digital literacy and citizenship.
1 YEAR AFTER AN IPHONE: Blogger Janell Burley Hofmann shares her experience 1 year after making her son sign an iPhone usage contract. One of the most surprising takeaways – her daughter got a Kindle for Christmas and is begging for her own contract.
Think we missed an interesting story? Let us know by commenting or Tweeting at @TrendISKF. See you next week!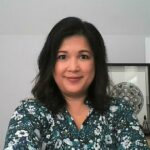 Lynette Owens
Lynette Owens is the Founder and Global Director of Trend Micro's Internet Safety for Kids and Families program. With 20+ years in the tech industry, Lynette speaks and blogs regularly on how to help kids become great digital citizens. She works with communities and 1:1 school districts across the U.S. and around the world to support online safety, digital and media literacy and digital citizenship education. She is a board member of the National Association for Media Literacy Education, an advisory committee member of the Digital Wellness Lab, and serves on the advisory boards of INHOPE and U.S. Safer Internet Day.
Follow her on Twitter @lynettetowens