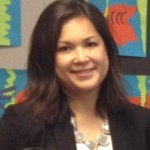 By Lynette Owens
Week of June 9, 2014
APPLE GETS FAMILY-FRIENDLY: Last week, Apple introduced Family Sharing for the new Apple mobile operating system, iOS 8, allowing  families to share content with up to six other designated family members with Apple devices. For parents, you will now be able to access the Find My Friends and Find My Device features to locate family members or missing devices. Additionally, you can set preference to automatically get an alert on your device to authorize purchases.  iOS 8 will be available for download in fall 2014.
BEST DEVICES FOR SCHOOL: As more schools adopt 1:1 technology programs, it's hard to understand which device might be best for your child.  Two experts break down 5 tips for educators and parents on choosing the device and how to prepare for responsible use once in the hands of students.
FACEBOOK FOR KIDS?: A patent application filed by Facebook nearly two years ago reveals potential plans for creating an option to engage minors on the social network. Facebook noted that the patent doesn't necessarily predict the network will go in the direction of system that authorizes underage  users, but it is an avenue they have explored in light of current regulations and advice from advocates. Children under 13 are currently not allowed to have Facebook profiles.
KIDS REACT TO '90s INTERNET: The AOL dial-up sound is long gone, but many of us still remember the internet of the 90s. Teenagers reacted to an instructional video for kids' use of the internet. Reactions spanned from disbelief to fits of laughter – check it out and share with your kids.

Lynette Owens
Lynette Owens is Vice President of Global Consumer Education & Marketing at Trend Micro and Founder of the Internet Safety for Kids and Families program. With 25+ years in the tech industry, Lynette speaks and blogs regularly on how to help kids become great digital citizens. She works with communities and 1:1 school districts across the U.S. and around the world to support online safety, digital and media literacy and digital citizenship education. She is a board member of the National Association for Media Literacy Education, an advisory committee member of the Digital Wellness Lab, and serves on the advisory boards of INHOPE and U.S. Safer Internet Day.
Follow her on Twitter @lynettetowens.