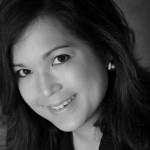 Week of February 17, 2014
To help you keep up with what's going on with kids, families, schools, and technology, we've compiled a list of stories, tips, and insights, we've found most useful over the past week.  What have you been reading? Tell us below or Tweet @TrendISKF.
OPT-OUT OF LOCATION TRACKING:  A new site allows consumers to enter cell phone ID information to stop their whereabouts being tracked by in retail stores.  Thanks to the Future of Privacy Forum (FPF), they have corralled some major mobile analytics firms to take part in this program so that if you sign up once, it applies to all (vs. having to separately let each of them know you don't want to be tracked). Some like Sen. Al Franken think this kind of tracking should always be opt-in vs. opt-out, but the FPF believes some tracking is ok within a certain context.   Another discussion for another day, but kudos to the FPF for creating this valuable tool for us.  You can sign-up for the op-out at http://smartstoreprivacy.org/
This is a great story for adults and teens alike to understand how much of their privacy they give up by just owning a phone; but it also gives them a way to proactively control it if they so choose.
FILTERING DOESN'T HELP: Despite the recent push for universal broadband in schools, teacher Abigail Walthausen claims there's a barrier to teaching children these valuable lessons: widespread use of Internet filters in schools. In blocking harmful content, some software limits access to much important social media because of the difficulty of filtering explicit content from user generated material. Abigail claims schools should employ supervision rather than inadequate filters to monitor educational usage rather than simply shutting down rich and useful websites completely.  We wholeheartedly agree, Abigail!
FUNDS FOR CONNECTING SCHOOLS: In a speech on Safer Internet Day last Tuesday, NY Sen. Charles Schumer applauded the accumulation of $750 million in charitable contributions from major tech and telecom companies generated by the Obama administration. FCC chairman Tom Wheeler said the agency would be restructuring the program's funding to double resources dedicated to connecting schools and libraries to the Internet. Schumer stated, "It's critical now more than ever that our schools keep up with advancing technology," he said.
COMCAST, TIME WARNER CABLE & US: Last week Comcast announced it would acquire Time Warner Cable for $45 billion in stock, a merger that may have interesting implications for consumers' choices among cable companies and the fate of net neutrality.  On the former, 75% of US homes may end up having only one cable option for fast Internet if the merger is approved.  On the latter, Comcast agreed to uphold net neutrality only until 2018, after which time they could handle Internet content differently (throttle it or charge differently) based on its type (such as streaming video vs. static web content).  The FCC is looking at this closely, and so are the rest of us.
See you next week!

Lynette Owens
Lynette Owens is Vice President of Global Consumer Education & Marketing at Trend Micro and Founder of the Internet Safety for Kids and Families program. With 25+ years in the tech industry, Lynette speaks and blogs regularly on how to help kids become great digital citizens. She works with communities and 1:1 school districts across the U.S. and around the world to support online safety, digital and media literacy and digital citizenship education. She is a board member of the National Association for Media Literacy Education, an advisory committee member of the Digital Wellness Lab, and serves on the advisory boards of INHOPE and U.S. Safer Internet Day.
Follow her on Twitter @lynettetowens.