By Lynette Owens

Last month, we marked Safer Internet Day on February 6, a day meant to promote safer and more responsible use of technology, especially among youth. Since 2010, we've celebrated this day with the launch of our annual "What's Your Story?" campaign, a video contest designed to empower students to participate in conversations about safe, responsible, and successful technology use. Every year, we pose a question that students must answer, always on a topic that is timely and critical to their well-being online. The best competitors do a great job of not only answering that question, but also delivering their message to as wide an audience as possible.
Youth agency and empowerment has always been at the core of the What's Your Story? campaign. So many adults – parents, teachers, lawmakers, physicians, technology industry representatives and advocates – fret over the safety and well-being of our youngest citizens online. But as a whole, we rarely involve them in those discussions, despite the fact that they are some of the heaviest users of the very technologies that worry us. While they may not fully understand the power of the apps and games they so readily adopt, they are far more knowledgeable than many adults on how they work, why they are popular, and how they are used and misused by their peers. They possess a wealth of knowledge, so why not tap into it to better understand what exactly the problems are and how we might solve them?
One of our biggest concerns today is the erosion of trust in everything we see on the internet. It seems there are more reasons than ever to be wary: whether it's a surprising news headline, video that looks like a hoax, strange pop-up ad, or email from a friend on a topic they don't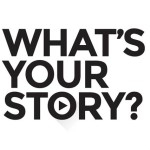 usually talk about. As the world struggles to distinguish the trustworthy people and content from the dubious, we are eager to hear the answers from students to the question we've posed this year for the 2018 What's Your Story? Video Contest: How do you know if something online is real or fake?
Increasingly, it seems like there are too many trolls, bots, hackers, deceptive advertisers and people spreading false information or encouraging bad behaviors beginning to crowd out those of us who use the Internet in productive and positive ways. The increased skepticism each person may now be using to size up a tweet or email or ad is not all bad; those of us who have been advocating for online safety and literacy for years have long advised "think before you post or click".  But developing an internal pause button is only part of the solution; it's important that we also learn how to recognize if what we're seeing or sharing is trustworthy and that we're not inadvertently causing more harm by giving misinformation, scams or clickbait a bigger audience than they deserve.
We believe students will have some great insights to share on this topic. They spend a lot of their time online – because they have to (school) and because they want to (social media) – and are as savvy (if not more) and adept at navigating the complexities of the internet as any of us. Again, they don't have a lifetime of experience to lean on, but when it comes to the internet, neither do we.
As we've seen in recent weeks, students certainly have a voice on things that matter to them and long to use it. In our experience, they also care a lot about making the internet a better place. Spend a few minutes to see the work of students who have participated in this campaign over the years and you'll see insightful, creative, and passionate voices.  We should cultivate and support an environment where they are encouraged to use them. If you care about what's happening to the internet and want students to be part of finding solutions, please encourage every student, teacher and school you know to be part of this important cause. Now more than ever, the world needs to come together to keep the internet a healthy place and no one should be excluded from helping – most especially our nation's youth.
For more details about the 2018 What's Your Story? video contest, including deadlines, eligibility and rules, visit whatsyourstory.trendmicro.com.  Deadline to enter is April 10, 2018.  Prizes include a $10,000 grand prize.  Please use the hashtag #WYS2018 on your social media posts.

Lynette Owens
Lynette Owens is Vice President of Global Consumer Education & Marketing at Trend Micro and Founder of the Internet Safety for Kids and Families program. With 25+ years in the tech industry, Lynette speaks and blogs regularly on how to help kids become great digital citizens. She works with communities and 1:1 school districts across the U.S. and around the world to support online safety, digital and media literacy and digital citizenship education. She is a board member of the National Association for Media Literacy Education, an advisory committee member of the Digital Wellness Lab, and serves on the advisory boards of INHOPE and U.S. Safer Internet Day.
Follow her on Twitter @lynettetowens.