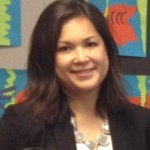 By Lynette Owens
October 27, 2014
This year, we are proud to sponsor a great competition designed to promote online safety and digital literacy among our nation's youth.
Carnegie Mellon University's annual "capture the flag" contest called picoCTF2014 is a computer security game with a story line, where students are challenged to solve a mystery and find someone who is missing using a limited amount of time and very few clues.
This is a great way for middle and high school students in the U.S., with any level of computer programming knowledge, to work in teams and get first-hand experience in reverse engineering, decrypting, and hacking in a legal environment and gain an appreciation for computer security as a potential future career path.  For us, it's another chance to encourage a positive use of the Internet while supporting our mission of promoting online safety and digital literacy as early and as often as possible among youth.
Oh, and there's the chances of winning some nice cash prizes – the top 10 teams can win up to $6,000 for their team and an additional $4,000 for their school.
The contest opens today and runs through November 7, 2014, so please encourage your students, kids, and local schools to participate!
Read more about the contest at these links:
About who is running the contest
About picoCTF2014

Lynette Owens
Lynette Owens is Vice President of Global Consumer Education & Marketing at Trend Micro and Founder of the Internet Safety for Kids and Families program. With 25+ years in the tech industry, Lynette speaks and blogs regularly on how to help kids become great digital citizens. She works with communities and 1:1 school districts across the U.S. and around the world to support online safety, digital and media literacy and digital citizenship education. She is a board member of the National Association for Media Literacy Education, an advisory committee member of the Digital Wellness Lab, and serves on the advisory boards of INHOPE and U.S. Safer Internet Day.
Follow her on Twitter @lynettetowens.