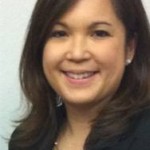 By Lynette Owens
Week of April 7, 2014
WHAT LIMITING SCREEN TIME REALLY MEANS: This is a great overview of how the screen-time limits evolved and what it means in today's world.  One study did find that 2 hours doing a passive activity such as watching t.v. did not have the same risk of obesity as 2 hours of gaming. (The latter requires you to use your hands, so you won't be snacking).  Regardless of what the research shows or doesn't show, there's great advice in here on helping your kids maintain a healthy media diet.
FACEBOOK & SNEAKY TOBACCO ADS: Even though tobacco companies are banned from advertising to children, recent research from Washington University in St. Louis reveals that kids may still see targeted advertisements and information through social media channels or text messaging.  Whether this tobacco-related information was targeted to the minors themselves or the result of their online connections, more than one in 10 children under 18 reported receiving tobacco coupons or promotions on their Facebook, MySpace or via text messages.  It illustrates how difficult it is to easily delineate what kids do or don't see in social networks, who will need to figure out quickly  how to fix this issue.
MINDFULNESS & PARENTING DIGITAL KIDS: Author and teacher Deborah Schoeberlein gives parents a set of tips to help guide children in the right direction in governing their online activity. Tips include setting expectations, realizing kids process limits and reasoning differently and considering your own mental state.  As an expert in mindfulness, she writes: "Set rational limits and enforce appropriate consequences compassionately."  Excellent perspective and advice.
See you next week!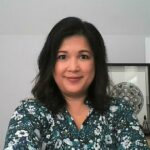 Lynette Owens
Lynette Owens is the Founder and Global Director of Trend Micro's Internet Safety for Kids and Families program. With 20+ years in the tech industry, Lynette speaks and blogs regularly on how to help kids become great digital citizens. She works with communities and 1:1 school districts across the U.S. and around the world to support online safety, digital and media literacy and digital citizenship education. She is a board member of the National Association for Media Literacy Education, an advisory committee member of the Digital Wellness Lab, and serves on the advisory boards of INHOPE and U.S. Safer Internet Day.
Follow her on Twitter @lynettetowens