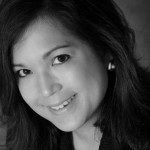 By Lynette Owens
Week of December 16, 2013
To help you keep up with what's going on with kids, families, schools, and technology, we've compiled a list of stories, tips, and insights, we've found most useful over the past week.  What have you been reading? Tell us below or Tweet @TrendISKF.
PARENTS-DON'T PANIC: In her forthcoming book It's Complicated: Teen Privacy in a Networked World (due out February 2014), renowned researcher danah boyd (yes, no caps) wants parents to know that their kids are going to be okay.  Her book is a recap of her research on social media habits which covers challenging issues like cyberbullying but also champions the idea that the best way for parents to help their kids is not by telling them what to do, but by asking questions and being truly present.
danah also reinforces the message that teens do in fact care about their online privacy, saying "They want to be in public. But that doesn't mean that they want to be public."  See danah discuss these issues in her keynote speech at the Family Online Safety Institute's 2013 conference last month.
TWITTER FLIPS ON BLOCKING: Last week, amid huge protest, Twitter reinstated the original way in which users could block followers.  Twitter had wanted to change the feature by letting someone block a follower without letting that follower know they were blocked.  The reason?  To protect the blocker from retaliation.  Protesters of the change stated that this did nothing to solve that problem because the blocked person could still see and retweet the person who blocked them, but their actions would simply be invisible to the blocker.
The Twittersphere was definitely loud and clear: change it back.  And they did.  Kudos to Twitter for the fast response and good intentions.  As stated in this Tech Crunch article, the safest thing to do is keep all your tweets private.  Let's also remember: regardless of what you or anyone else is doing online, if someone's out to get you, Twitter isn't the only place they can do it.
SOCIAL MEDIA WAR FOR TEENS:  Instagram vs. Kik vs. Snapchat.  These are some of today's biggest social media contenders for the youth crowd.  This past week, Instagram launched a feature called Direct which is basically a messaging feature and answer to Snapchat popularity.  Kik reached 100 million registered users last week, and wants to figure out how to monetize its service much like Facebook does.  And we all know how much teens love Facebook these days…
In my opinion, if a social app starts to make its service more cluttered and is more willing to monetize its users actions and info for its own benefit, the more likely it won't be popular with youth long-term.  To the next hot social media app: keep it simple and useful.
ALL THE BEST FOR 2014: This is our last post for 2013, but we'll be back the week of January 6.  Until then, have a wonderful holiday and see you in the new year!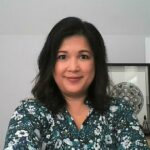 Lynette Owens
Lynette Owens is the Founder and Global Director of Trend Micro's Internet Safety for Kids and Families program. With 20+ years in the tech industry, Lynette speaks and blogs regularly on how to help kids become great digital citizens. She works with communities and 1:1 school districts across the U.S. and around the world to support online safety, digital and media literacy and digital citizenship education. She is a board member of the National Association for Media Literacy Education, an advisory committee member of the Digital Wellness Lab, and serves on the advisory boards of INHOPE and U.S. Safer Internet Day.
Follow her on Twitter @lynettetowens