By Anne Livingston and Lynette Owens
Kids spend a lot of time online.  They go online to find answers for homework, coordinate school projects, share events, play games and watch videos.  While online, they may feel like they are sharing with just family and friends but companies are also listening.  Websites and advertising networks use tracking tools to record what kids and adults do online.  The Wall Street Journal found that advertisers collect this information to build consumer profiles.  These profiles do not include real names but include almost everything else: age, tastes, hobbies, shopping habits, race, interests and location.  Information that kids post and even the information they don't post such as where they click, what they like, what they're searching for – is valuable data to organizations who want to sell them something.
The Pew Center found that 81% of parents are concerned about how much information advertisers collect about their kids.  Kids are especially vulnerable since most do not realize advertisers are tracking them or that their information is used to send them the perfect ad.  These ads are not simple banners displayed across the screen.  Companies are developing ads that are interactive and utilize kids' personal information in the ad itself.
A Teen's Digital Day
To discover how information is generated and used, let's look at the day of a typical teen: what she does online, how companies track her activities and how they use this information to market to her: 
Wake up. Check social network accounts.
Some of the most personal data being collected online is the data kids enter themselves. When they sign up for a web service, they share their email, name, and other profile information. Within these services, companies may gather more information by asking them to fill out a survey or take a quiz.
Quickly, look up an answer for Geography homework
When kids visit a website, companies place small text files called cookies on their computer. Tracking companies, data brokers and advertising networks use these cookies to collect data about what they do online. A study by Berkeley's Web Privacy Census found that the most popular websites placed 50 third-party cookies on average, with one placing 234. The Wall Street Journal also found that popular children's websites installed more data-gathering technology on computers than websites for adults.
Write an email to their teacher. 
Google scans the content of emails sent through their free e-mail service Gmail. They do this in part to provide spam filtering and virus detection. They also search emails for keywords in hopes of finding out more about the person's interests and add them to their online profile. They can now deliver banner ads within their Gmail service based on the things you typed or searched for.
Send Facebook friend a congratulations message.  
Same is true for Facebook messaging. When kids send a message to a Facebook friend, Facebook automatically scans their message looking for viruses and keywords. When kids mention a brand or company in their message it can appear in their Facebook "likes".  
Ride the bus to school and surf the web on smartphone.
Targeted ads are going mobile. When kids search for things on their mobile phones, information such as their physical location can be automatically collected. Ad networks can know where they are and send them an ad for a store nearby based on their location.
 Find a new app and download it to their mobile device
Mobile apps collect all sorts of data. Some Apps collect information such as location, phone numbers and contact lists. The FTC reviewed over 200 different games and application popular among younger children and found many of these apps sell information to different advertising networks.  For example, the app Angry Birds shares information with four companies that target mobile ads, two mobile ad networks, an app analytics site and an ad optimization and rewards company
After dinner, log on to Facebook and surf the web.
When logged in to Facebook, Facebook stores every web page members visit that has a like button regardless of whether they clicked it on any of the like buttons (and many websites have this).
Send out a few tweets.
Twitter collects what a member follows and retweets. Twitter uses this information to figure out a member's interests and allows an advertiser to target Twitter users based on these interests.
Take a picture and share it on Instagram
According to Pew Center, 80% of teens on social networks post pictures and videos. One of the most popular apps for sharing pictures is Instagram. Instagram, owned by Facebook, recently changed their privacy policy to allow for profile information and user contents such as photos and comments to be shared between the two companies. This does not mean kids Instagram pictures will automatically appear on Facebook. What it does mean is that the two companies could at some point share kids' data to send them targeted ads or possibly use their photos in a sponsored story.
Cruise around YouTube watching 10 most popular videos
Youtube is part of Google. YouTube uses cookies to collect information about the user's computer or the user watching a video. Advertisers target people who are watching YouTube using information collected such as age, gender, videos watched and other specific interests.   
By the end of one day, companies have collected information on what a kid likes, searches for, writes, watches, and downloads. And it happens every day.  Companies analyze all of this information to decide what a kid is likely to buy.  A teen who visits fashion websites and watches "What Not to Wear" clips on YouTube may see ads for the latest designer shoes. A Company may also decide this teen is health conscious and may show them products for weight loss. 
Companies are also creating advertisements that incorporate kids' information. For example, Dr. Pepper launched a commercial integrating a Facebook user's personal information within the ad.  The ad, called the "best day of high school", was shot in the first person.  Throughout the video they move through the high school images and data from a teen's Facebook profile pop up.
Wherever they go online, companies are marketing to them.  An FTC report found while total ad spending directed at children dropped by 19.5 percent, digital ads and new media spending increased by 50 percent.  New media, which includes company-sponsored websites, internet, digital, word-of-mouth, and viral marketing, accounted for about 7% of all reported youth directed marketing expenditures, up from 4% in 2006.
What You Can Do
Kids can reduce the amount of information that's being collected about them online. Here are a few things you can do to help them.
Use privacy settings on any social network or website that has them.  While sites like Facebook can still collect data about you, it's best to be in the habit of sharing only as much as necessary with anyone online.
Delete cookies or use a browser that has a Do Not Track feature. Parents and kids can turn on Do Not Track in the four most popular browsers: Mozilla, Safari, Internet Explorer and Google Chrome.
Avoid certain websites or refrain from downloading apps that collect a lot of information

.

Turn off the geo-location feature for the mobile apps that don't need to know where your kids physically are. Some apps need it to work (such as Google Maps) but most don't (such as Angry Birds).  Also consider turning it off for the phone's camera so that the photos they share are not tagged with their location.
Use security software on any device your kids is accessing the Internet from.  While companies are collecting information to sell you something, there are cybercriminals who might try to steal your information for other purposes.
Teach kids to think critically about any offers they see online. If an offer looks too good to be true, it probably is. 
It's important to talk to kids about how companies are tracking them online.  By understanding how companies collect and use their information, they'll understand a bit better how that ad for those shoes follows them from website to website.  By becoming smart consumers and protecting their information, kids can keep the time they're surfing enjoyable and safe.

Anne Livingston is the creator of the KidsPrivacy blog. She is writer and speaker with a passion for teaching parents and kids how to manage life online. Every day, she finds inspiration by watching her own three children raise digital pets, masquerade as penguins, or film YouTube videos. To learn more about raising kids in a digital world, check out her blog at www.kidsprivacy.net or follow her on twitter @kidsprivacy.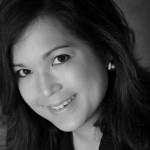 Lynette Owens is the founder and global director of Trend Micro's Internet Safety for Kids and Families (ISKF) program.  As a mom of two school-aged children, Lynette founded the ISKF program in 2008 to help deliver on the company's vision of making a world safe for the exchange of digital information.  The program, active in 19 countries, helps kids, families, and schools become safe, responsible, and successful users of technology.  Follow Lynette on Twitter @lynettetowens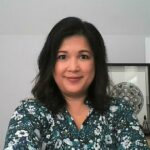 Lynette Owens
Lynette Owens is the Founder and Global Director of Trend Micro's Internet Safety for Kids and Families program. With 20+ years in the tech industry, Lynette speaks and blogs regularly on how to help kids become great digital citizens. She works with communities and 1:1 school districts across the U.S. and around the world to support online safety, digital and media literacy and digital citizenship education. She is a board member of the National Association for Media Literacy Education, an advisory committee member of the Digital Wellness Lab, and serves on the advisory boards of INHOPE and U.S. Safer Internet Day.
Follow her on Twitter @lynettetowens