by Lynette Owens
January 28 is Data Privacy Day and we are doing our part to help raise awareness about this important day, especially in a year when concerns about, risks to, and legislation protecting our online privacy are at an all-time high. Every free online service, from search engines to social networks, have actually cost us a hefty price – we can see or find anything we want online, but only if we are willing to give up an enormous amount of personal information; some of this we consciously give up, like our names and email addresses, and some we don't, like our whereabouts or online habits. On May 25, the General Data Protection Regulation (GDPR) will go into effect, a European law that will heavily impact the way online organizations collect, handle and dispose of our information.  If you were one of the few who weren't thinking about online privacy much before, you won't be able to avoid it this year.
In light of this annual event designed to raise awareness around online privacy issues in an increasingly connected world, our greatest concern is about the world's youngest citizens venturing into the ether, many of them without proper guidance on the personal privacy they are risking and how to protect it. Help us celebrate Data Privacy Day by helping young people become fierce protectors of their online privacy with these 3 steps:
Begin with Basics: Make sure the device and apps your kids are using have the highest level of security and privacy protection before they use them. Make sure their phone has a password. Turn off location tracking for specific apps on the device. Advise them to make their social network profiles private and to use strong passwords. Go through the tedious task of reading the privacy rights in apps, especially if they're free. There should be information on what they're collecting, how they use it and who else has access to it. Lastly, advise kids to be careful using public Wifi connections, especially if they don't require a password, as someone could see what they're doing online. 
Pause the Post: Social media encourages a lot of impulsive behaviors, from telling the world what you just witnessed, to responding to a provocative post. Teach kids to take a second and ask themselves, "Do I really need to share this?" "Is it ok if the world sees it?" "Would I be willing to say it to someone in real life?" It might not be a good idea if the answers aren't all "yes." Even with privacy settings, anyone who sees it can share it with others, so it's out of your control once you post it.
Check-in Constantly: It's important for every young person to develop good online habits and have someone to turn to if they ever need help. Talk daily about the things you see or read about online. Let them know you're paying attention and care. Teach your kids to help themselves, too, by encouraging them to check their privacy settings regularly on their favorite apps; some of them change frequently. Encourage them to look up their own names online to see if anyone has posted anything about them publicly. Make sure they know they can come to you if they are worried they may have compromised their own privacy or someone else has.
Online privacy is priceless and we must help our kids and ourselves protect it at all costs. While some responsibility for this lies with the creators of the devices, apps and online services we love, as well as our schools and government, the best way to help each person be a strong guardian of their online privacy is to practice it ourselves and teach those closest to us to do the same. Moreover, protecting our kids' online privacy is not a matter of turning on a single setting and forgetting about it. It's a series of good habits that should be practiced for a lifetime.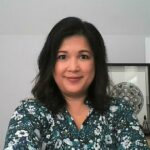 Lynette Owens
Lynette Owens is the Founder and Global Director of Trend Micro's Internet Safety for Kids and Families program. With 20+ years in the tech industry, Lynette speaks and blogs regularly on how to help kids become great digital citizens. She works with communities and 1:1 school districts across the U.S. and around the world to support online safety, digital and media literacy and digital citizenship education. She is a board member of the National Association for Media Literacy Education, an advisory committee member of the Digital Wellness Lab, and serves on the advisory boards of INHOPE and U.S. Safer Internet Day.
Follow her on Twitter @lynettetowens