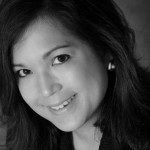 By Lynette Owens
Week of November 25, 2013
To help you keep up with what's going on with kids, families, schools, and technology, we've compiled a list of stories, tips, and insights, we've found most useful over the past week.  What have you been reading? Tell us below or Tweet @TrendISKF.
And for those in the U.S., a very Happy Thanksgiving!
SOCIAL STALKING LESSON: Filmmaker Jack Vale recently conducted a social experiment where he found users of social networks in Huntington Beach, California that had posted information about their location and identity online. Using photos, check-ins and usernames, Vale was able to shock and identify people walking in the area that he had never met before.  Like the now defunct site "Please Rob Me" which exposed people's whereabouts based on their social media posts, this is a good reminder to understand and use your privacy settings.
FACEBOOK FOR TWEENS?: Michelle Quinn of the San Jose Mercury News claims Facebook has a youth problem, so to salvage their younger user base, Quinn says Facebook should open up its service to those under 13 to help the company thrive. She proposes that do this by providing additional privacy and security settings or by creating a separate "Facebook Jr." service.
Not sure I agree for two reasons:  1. Facebook needs to make money, which is through advertising to people who can spend money (typically older) and 2. Building FB Jr. is what parents want, not what young people want.  Cool will never be where your parents are (and I say this as a parent of 2!).  In my opinion, Facebook just needs to do what it does as well as it can.  The service is a bit non-intuitive and has become more complicated for many users.  If they make the user-experience fantastic and more simple, maybe people won't leave.
NJ VOTES FOR SOCIAL MEDIA LITERACY:  A New Jersey senate panel last week approved a measure requiring schools throughout the state to teach the benefits and dangers of social media. The plan requires a full senate vote before it will go before Governor Chris Christie.
Good news: they've made it a priority.  Bad news: it's not a stand-alone course you can teach.  Teaching kids to be digitally and media literate means teaching them all the ways social media can be used for good or not, whether for social reasons, academic reasons, etc.  It's not as simple as a one-shot assembly.  Please NJ: take the time and look at digital and media literacy in schools in a more comprehensive way!
KIDS' FOMO FUELS NEW APPS: As teens flock away from mainstream social networks like Twitter and Facebook, brands are looking to reach them through apps such as Kik, Snapchat, Vine and Tumblr. MTV's UK and Ireland marketing chief Jo Bacon says "the development of these up-and-coming sites is driven by fear of missing out," also known as "FOMO," rather than primarily being an outlet beyond parents' watchful eye.  Kids understandably want to be where the action is.
See you next week!

Lynette Owens
Lynette Owens is Vice President of Global Consumer Education & Marketing at Trend Micro and Founder of the Internet Safety for Kids and Families program. With 25+ years in the tech industry, Lynette speaks and blogs regularly on how to help kids become great digital citizens. She works with communities and 1:1 school districts across the U.S. and around the world to support online safety, digital and media literacy and digital citizenship education. She is a board member of the National Association for Media Literacy Education, an advisory committee member of the Digital Wellness Lab, and serves on the advisory boards of INHOPE and U.S. Safer Internet Day.
Follow her on Twitter @lynettetowens.