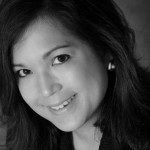 By Lynette Owens
Week of April 1, 2014
APPLE PAYS FOR KIDS IN-APP SPLURGES: This past week, Apple notified customers they may be eligible for refunds from errant purchases made through apps. This refund is part of the terms of a settlement wherein Apple agreed to refund at least $32.5 million largely due to children's purchases made within apps unbeknownst to their parents.  While Apple isn't the only party responsible – application developers and parents also should be taking measures to prevent excessive charges without permission – it's a good reminder to prepare your devices for any billing surprises. In a recent Reuters article on the topic, I provide recommendations to prevent this, including disabling in-app purchasing, requiring a password every time a charge is to be made or limit the use of the account to only iTunes gift cards that are purchased to avoid excessive charges.
COPPA GETS SOME TEETH: The Federal Trade Commission is now aggressively going after tech companies who they suspect violated the Children's Online Privacy Protection Act (COPPA) which requires verifiable parental consent before collecting information from children under 13 online. Mobile ad marketers, ad re-targeters, and other firms that are caught selling information or otherwise violating COPPA statutes will be fined up to $16,000 per infraction, or $16,000 for each app download or login.
BULLYING & ANONYMOUS APPS:  For a recent column, tech journalist Nick Bilton talked to a variety of experts about bullying and anonymous apps. Chrys Bader-Wechseler, co-founder of Secret, an anonymous app with growing popularity, says he believes the design of Secret, which is bright and airy, will encourage people to engage in positive conversation.  However, Richard J. Hazler, a professor of counseling education at Penn State University , says teens can engage in online bullying because, "brain-development wise, the parts of a teen's brain that control cognitive decision-making are not as well-formed as the emotional areas of the brain. On a social and emotional level they haven't dealt with these types of issues and don't fully understand the consequences of their actions."
SOCIAL MEDIA & SELF-ESTEEM: UK private school headmaster Andrew Halls claims, "every teenager can feel like the hopelessly inadequate star of his own second-rate biopic," due to online site's focus on being "liked" and sharing never-ending updates with their network.  He urges all schools to discuss mental health issues, estimated to affect one in ten young people. To do so, he hosted a conference for 200 independent school heads and teachers on how to introduce resilience training for pupils.  A fantastic idea that families and schools should consider before letting their kids dive head first into online life.
SECRET SOCIAL ACCOUNTS:  For parents that are monitoring their children's activity online, it can be difficult deciding how to approach content they've published that is worrisome or they've kept secret. No matter the topic, experts agree that it must be addressed and done in a calm manner.  Additionally, parents should be aware of their child's social media activity, not just for their safety, but for their professional future.
See you next week!

Lynette Owens
Lynette Owens is Vice President of Global Consumer Education & Marketing at Trend Micro and Founder of the Internet Safety for Kids and Families program. With 25+ years in the tech industry, Lynette speaks and blogs regularly on how to help kids become great digital citizens. She works with communities and 1:1 school districts across the U.S. and around the world to support online safety, digital and media literacy and digital citizenship education. She is a board member of the National Association for Media Literacy Education, an advisory committee member of the Digital Wellness Lab, and serves on the advisory boards of INHOPE and U.S. Safer Internet Day.
Follow her on Twitter @lynettetowens.