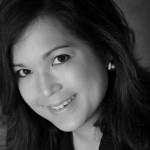 By Lynette Owens
Week of November 19, 2013
To help you keep up with what's going on with kids, families, schools, and technology, we've compiled a list of stories, tips, and insights, we've found most useful over the past week.  What have you been reading? Tell us below or Tweet @TrendISKF.
COPYRIGHT EDUCATION:  Nonprofit Center for Copyright Information has commissioned a school curriculum to teach elementary-age children about the value of copyrights with the intention of helping to educate students about the "importance of being creative and protecting creativity," with topics such as "Respect the Person: Give Credit," "It's Great to Create," and "Copyright Matters." The nonprofit is backed by the Motion Picture Association of America and the Recording Industry Association of America, among others.
DO NOT TRACK IS BACK: Sen. Edward J. Markey (D-Mass) and Rep. Joe Barton (R-Tex.) are reviving legislation in the Do Not Track Kids Bill.  The bill aims to broaden existing laws that protect kids' online information by increasing the age of protection from 12 to 15.  This arbitrary age increase does little to solve the problem, which is to address the need to teach kids how to use social networks in ways that are safe and responsible.  It may also force them to use social media underground as there is no technical way to verify ages online.
We'll be sharing our thoughts on this bill. Follow us on Twitter to see updated news as the bill develops.
ONE GOOD THING: This coming February, Safer Internet Day will officially be hosted in the United States.  In honor of the event, US-based ConnectSafely.org is launching the "One Good Thing" campaign and asking people to go to SaferInternetDay.us to share the good things they do on the Internet.
PS4 v. XBOX ONE: As the PS4 and the Xbox One gaming consoles both launch this month many parents are trying to figure out which makes sense for their family.  Keith Stuart of the Guardian compares the two consoles from a parent's perspective and gives advice on using both.
I've always been concerned with the privacy issues it opens up – for kids and people of all ages.  We're getting our XBox ONE this week, so stay tuned for how it fares in our family!
BAT KID TAKES SAN FRANCISCO: Five-year-old Miles hit the internet by storm last week. You may have heard of him as Bat Kid. Miles has suffered from leukemia. Now in remission, his greatest wish is to be Batman — and the Make-a-Wish Foundation promised to make that dream come true with thousands of volunteers in San Francisco turning the street into his own little Gotham City.  His day was well documented on Twitter – what a great use of social media!
See you next week!

Lynette Owens
Lynette Owens is Vice President of Global Consumer Education & Marketing at Trend Micro and Founder of the Internet Safety for Kids and Families program. With 25+ years in the tech industry, Lynette speaks and blogs regularly on how to help kids become great digital citizens. She works with communities and 1:1 school districts across the U.S. and around the world to support online safety, digital and media literacy and digital citizenship education. She is a board member of the National Association for Media Literacy Education, an advisory committee member of the Digital Wellness Lab, and serves on the advisory boards of INHOPE and U.S. Safer Internet Day.
Follow her on Twitter @lynettetowens.