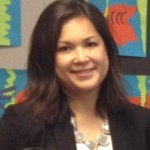 By Lynette Owens
Week of June 16, 2014
To help you keep up with what's going on with kids, families, schools, and technology, we've compiled a list of stories, tips, and insights, we've found most useful and interesting over the past week.  If you've found something interesting, let us know here or on Twitter @TrendISKF.
WATCHING AMAZON'S FIRE PHONE CLOSELY: Amazon ventured into the world of smartphones with the launch of its Fire Phone this week.  Early reviews are less than stellar, though it's not available until later in July.  Experts claim it doesn't seem to have much of a competitive advantage over Apple's iPhone or Samsung's Galaxy, but it does have unlimited photo storage and a shopping app called Firefly that I believe is worth watching from a youth and online safety perspective.  Cameras are one of the most heavily used features of smartphones, helping to drive the popularity of apps such as Instagram and Snapchat.  While the techies are arguing tech specs, I think having no limit to snapping selfies could be a huge selling point for some demographics (new parents, teens, etc.).   Let's not write this phone off so early – we'll certainly be watching it closely.
SUMMER LEARNING ONLINE: The Internet gets a bad reputation in the news quite often, but it can also be very beneficial to helping kids keep their academic skills sharp while they're out of school for the summer. Resources such as online tutoring, college preparation, summer reading challenges and other learning activities can all be found online and the best part is-most of them are free!
TWEETDECK ATTACKED: Twitter's popular social media monitoring application TweetDeck suffered a malicious attack that allowed users to see random pop-ups within the service and caused thousands to Re-Tweet potentially malicious code to their followers. The attack serves as a good reminder for users, who should make semi-regular updates to their social media security, including changing complicated passwords often and ensuring there's no sensitive or financial information stored on these networks.
CODING IN SCHOOLS: Is programming taught in your local school? While today's children seem to inherently understand how to use technology, children who learn to code may gain a better understanding of how these technologies work, and maximize the power of their own digital devices. For a generation who will likely be asked to harness technology as part of their future careers, an early understanding of computer programming could be immensely beneficial.

Lynette Owens
Lynette Owens is the Founder and Global Director of Trend Micro's Internet Safety for Kids and Families program. With 20+ years in the tech industry, Lynette speaks and blogs regularly on how to help kids become great digital citizens. She works with communities and 1:1 school districts across the U.S. and around the world to support online safety, digital and media literacy and digital citizenship education. She is a board member of the National Association for Media Literacy Education, an advisory committee member of the Digital Wellness Lab, and serves on the advisory boards of INHOPE and U.S. Safer Internet Day.
Follow her on Twitter @lynettetowens