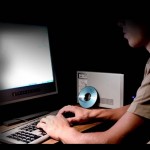 By Lynette T. Owens
It might not be news for teens or even people who closely follow demographic shifts in Internet traffic for a living, but young people are increasingly spending more time on social networking sites that most parents or teachers would not recognize.
Facebook still lingers near the top of the list of sites visited by teens in the 10 countries I studied (with the exception of Japan where Mixi is a favorite), but it's important to be aware of the shifts in their online time.  With legions of kids reaching 13 every year, the minimum age required to use most social networking sites, Facebook and Myspace will one day be replaced by a hipper, more interesting site.  It's not a question of "if", but when and where they will go.
According to data from comScore, some of the most popular sites designed for youth are ones that don't make news headlines.  While their audience sizes are not at the magnitude of better known ones, they are growing, enticing and worthy of notice.
Myyearbook looks a lot like Facebook and Myspace.  Users create a profile, upload a photo, and share as much or as little profile information as they wish. (The default is not set to the highest level of privacy – kids need to set this in their profile).  However, myyearbook.com also encourages and gives kids the ability to engage in some interesting ways:
Causes – Users can support a variety of social causes, where real money is used to purchase lunch money, and lunch money can be used towards supporting causes from hunger relief efforts in 3rd world countries to increased cancer research. 
Battles – This encourages users to challenge each other (by use of photo or video) in contests of all kinds, such as who is better-looking, has the nicest eyes, is the biggest geek, etc.  The community votes to determine the winners.
The growth of myyearbook.com has caught my attention, especially among youth.  The time spent per visit on this site in many countries is nearing and even greater (in the US, UK, Canada and India) than on sites like Facebook.  As a parent (and former teen), I understood how this site could occupy lots of a young person's time.  The battles could feed their need for validation or acceptance, and could provide hours of entertainment in the form of a self-initiated/directed reality show.  The downside?  The Battles could quickly turn into bullying (as victim or bully).  On the flip side, the Causes are a great way for kids to impact something important to them that does some good for the world.
IMVU allows you to create an avatar to meet and interact with others in a virtual world.  It states that the site is targeted to 18-24 year olds, but their terms of service require you to be aged 13+.  Like most sites, this is not possible to enforce.  I gave a fictitious birth date and was on my way.  The most recent comScore data says 1.4 million U.S. kids aged 12-17 visited this site in a single month.
For teens, it immediately appears as if you're about to enter a very adult world.  The avatars throughout the site are dressed and posed in very suggestive manners.   I checked Common Sense Media's rating to read how they, kids  and parents rated the site.  The majority were critical.  I was surprised to see kids saying it was fun at first, but was no longer so when they were approached by others asking for their real photos or an in-person meeting.  Many commented on the site's different 'rooms' that encouraged participants to virtually partake in sex or drugs. 
Meez allows kids to create avatars and live in a virtual world, particularly to visit "roomz" and play games.  Like IMVU, there are concerns about the rooms and what users engage in while they are there.  Meez does state in its terms of service that you must be over the age of 13 to use the site, and that kids aged 13-17 can only use it under the supervision of a parent or guardian.   In the case of all 3 of these sites, virtual currency can be purchased with real currency (in the form of a major credit card or Paypal account), which in turn can be used to acquire numerous virtual things.  It is hard to know to what degree teens are making such purchases without the consent and assistance of an adult, but the site's experience does appear to be more limited if they do not use virtual currency.
So what can you do?
Parents and teachers, get to know these sites and talk to your kids regularly about the ones they are using or considering.  While the 3 sites discussed require kids to be 13+, it doesn't mean kids aren't going to use it.  So if your child is under 13, use the parental control feature in your security software (such as the one found in Trend Micro's Titanium product for the PC, Trend's mobile security for the Android, Symbian or Windows OS phones or for the Sony Playstation).  You can block sites by age (below 13) or category (social networking or IM).  Or you can add specific websites to a list you manage. 
If you think your child will use these sites responsibly, talk to them (or remind them) about using it safely and wisely.   For more specific advice, see our Safety Tips for Social Networking.
The beauty of the Internet is that there are an endless number of places your kids can visit.  It would be impossible to know every one.  It is more feasible to keep the lines of communication open with your kids about where they go and what they do (or should do) when they're there.
For more safety tips and advice, go to www.trendmicro.com/go/safety

Lynette Owens
Lynette Owens is Vice President of Global Consumer Education & Marketing at Trend Micro and Founder of the Internet Safety for Kids and Families program. With 25+ years in the tech industry, Lynette speaks and blogs regularly on how to help kids become great digital citizens. She works with communities and 1:1 school districts across the U.S. and around the world to support online safety, digital and media literacy and digital citizenship education. She is a board member of the National Association for Media Literacy Education, an advisory committee member of the Digital Wellness Lab, and serves on the advisory boards of INHOPE and U.S. Safer Internet Day.
Follow her on Twitter @lynettetowens.