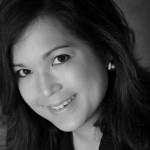 By Lynette Owens
Below is an excerpt of a piece I wrote for PBS MediaShift on July 29, 2013.  The full article can be found @ http://ow.ly/nrthI
In January, I wrote a piece about the Natick, Mass., public school district's Digital Conversion, a program designed to transform and reshape how technology is used to improve its education system. For Natick, that meant issuing district-owned MacBooks to all of its students, grades 8-12, enabling a 1:1 blended teaching and learning environment with the goal of achieving college and career readiness for its students.
Nearly a year after Natick's program was launched, the district is currently fielding rigorous, objective measures of its progress. In the absence of that data, there are no great disasters to report, which some might count as an achievement.  But when you have an engaged student body that is doing everything from conversing with peers in Costa Rica through Twitter in a history class, to designing and producing their own online magazines, the result is a population of students developing skills that can easily be transferred into future careers. These are some of the fruits of Natick's digital conversion so far.
This is not to say there were no hiccups over the past year. There were garden-variety IT issues that could plague any workplace or home.  But these are not huge obstacles, and they can be overcome with some forethought and good execution.
The one significant event that was the biggest challenge and greatest opportunity for learning during this first year occurred when several students installed a software program — Tor — that essentially allowed them to get around filters put on the school network so they could access blocked sites.  To correct the situation, the IT department attempted to uninstall the software remotely, but because some students hid the Tor files by creatively renaming them, the uninstall process ended up crashing every student's laptop.  Through an arduous process spanning a few weeks' time, almost 2,000 laptops and desktops throughout the district were fixed.  The technical issues were ultimately solved and normalcy was restored, resulting in a tremendous learning experience for all.
Read the full article on PBS MediaShift @ http://ow.ly/nrthI

Lynette Owens
Lynette Owens is Vice President of Global Consumer Education & Marketing at Trend Micro and Founder of the Internet Safety for Kids and Families program. With 25+ years in the tech industry, Lynette speaks and blogs regularly on how to help kids become great digital citizens. She works with communities and 1:1 school districts across the U.S. and around the world to support online safety, digital and media literacy and digital citizenship education. She is a board member of the National Association for Media Literacy Education, an advisory committee member of the Digital Wellness Lab, and serves on the advisory boards of INHOPE and U.S. Safer Internet Day.
Follow her on Twitter @lynettetowens.