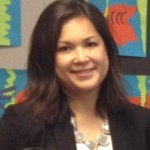 February 10, 2015
Below is an excerpt from a piece posted on EdTech Digest on February 9.
By Lynette Owens
Each year, many countries, organizations, governments, schools, and individuals around the world have used Safer Internet Day to raise awareness about a wide range of issues pertaining to the safe and responsible use of the Internet. This year's theme is "Let's Create A Better Internet Together."
Since 2010, we have celebrated this annual day with the "What's Your Story?" campaign. By design, we don't say much. Instead, we encourage young people – with their classrooms or as individuals – to tell the world how they see things and what it means to be great at being online.
Let's just admit: kids know a lot
It seems in many cases, the public dialogue about safe, respectful, and productive technology use has disproportionately been centered on kids. It makes sense as they are who we all believe to be the most vulnerable and in need of the most guidance with the Internet. But the issues of online safety, privacy, piracy, bullying, and overall digital literacy is not only a youth issue. We all need more education and sometimes reminding of what it means to use the Internet wisely.
Parents and educators don't have the luxury of recalling their past to guide kids. Beyond the obvious rules and laws about appropriate use, we're all learning and shaping the rules and norms of appropriate Internet use together. It doesn't matter how old you are, how you use it, or when you use it.
There are 37 million kids aged 3-17 that have access to the Internet, representing 18% of all who have Internet access in the U.S. They are some of the earliest adopters of technology, and certainly those designed as social networks. While we are all worried about them and working furiously to make sure they have the right guidance to navigate the Internet safely and successfully, it's very likely that we're still coming up short because we, ourselves, don't know enough to advise them of everything. Technology is changing so rapidly and the way we're using it even more so.
Read the full post on EdTech Digest here.

Lynette Owens
Lynette Owens is Vice President of Global Consumer Education & Marketing at Trend Micro and Founder of the Internet Safety for Kids and Families program. With 25+ years in the tech industry, Lynette speaks and blogs regularly on how to help kids become great digital citizens. She works with communities and 1:1 school districts across the U.S. and around the world to support online safety, digital and media literacy and digital citizenship education. She is a board member of the National Association for Media Literacy Education, an advisory committee member of the Digital Wellness Lab, and serves on the advisory boards of INHOPE and U.S. Safer Internet Day.
Follow her on Twitter @lynettetowens.