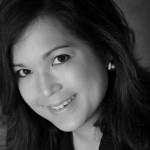 By Lynette Owens
January 28, 2014
Today is Data Privacy Day, an annual event intended to encourage everyone to understand how to protect their privacy online, an important cause in an increasingly connected world.
While it's an important day, every day is an opportunity for educators and parents to talk to kids about the best ways to behave, share, or click online to protect their privacy and the privacy of others.  But before handing them a canned list of do's and don'ts, here are some deeper questions to consider and maybe even discuss with the older ones:
What does online privacy mean? Many technology, legal and political groups have weighed in on what is or isn't considered private information, and many times these definitions don't perfectly line up (e.g. the  NSA and Edward Snowden) which causes a lot of debate and confusion.  But it's a great question to ask ourselves and our kids.  Technology or privacy settings can never truly guarantee us privacy.  Laws can't either.  Some exist to protect the information we collect on kids under 13, but kids aren't kids forever.  It's never too early to talk about privacy.
What is proper online etiquette? It's not uncommon to see a picture from an event or party you're attending to pop up on Instagram or Facebook almost a minute after it's taken. However, what is the proper etiquette when your child is then tagged in this picture without their permission?  What is ok for your own kids to be posting of other people?  Even with privacy settings that allow us to approve before someone posts our photo online, what are the societal norms on creating a digital footprint for someone other than ourselves?
How should we handle young children's digital footprint?  Protecting kids' privacy is an important topic that begins even before they are born.  Snap-happy parents are often the originators of their kids' online presence.  Starting a digital footprint for kids was a hot topic in 2013 – especially stemming from Amy Webb's  Slate article on setting up a digital trust for her child generating multiple responses including claims that posting photos of kids on Facebook is not bad parenting.  More importantly, how do we talk to kids about their online reputation?  What does it look like when we hand-off creating a digital presence from ourselves to our kids?  How might they feel about the footprint we've created already?  Have we set a great example for them when they take it over?
Who does or should have control of our kids' online data? Today, schools, employers, parents and companies are accessing information about us constantly. From a retailer sending relevant coupons to your phone based on your GPS location to schools that hire firms to monitor student's social media profiles, we should be very aware of who has control of our online data and what they are doing with it.  This is an area we have to be very actively involved in as technologies and the rules governing them are constantly in flux.
How will legislation change privacy? This year we will see a lot of bills designed to address privacy, especially following an American awareness of the existence of PRISM.  For the younger generation, we will see the effects of both the revival of the Do Not Track Kids Bill which extends digital privacy protections to kids ages 13-15.  We'll also feel the impact of the updates last July to COPPA, requiring changes to the information and means by which devices and apps collect data on kids under 13.  On the latter, it's been a bumpy road so far – see my recent post on my family's experience with the Xbox One.  Which laws are actually protecting our children? And which countries can we look to as an example of what to do or what not to do?
These questions are by no means easy ones to answer, but they do trigger great discussion and can help us develop a critical lens for viewing online privacy.  It's our responsibility to keep asking them and educating ourselves on how we are answering them as a society over time, and pass this knowledge on to our kids.
We'd love to hear your thoughts this Data Privacy Day or any day by tweeting at @TrendISKF or commenting below

Lynette Owens
Lynette Owens is Vice President of Global Consumer Education & Marketing at Trend Micro and Founder of the Internet Safety for Kids and Families program. With 25+ years in the tech industry, Lynette speaks and blogs regularly on how to help kids become great digital citizens. She works with communities and 1:1 school districts across the U.S. and around the world to support online safety, digital and media literacy and digital citizenship education. She is a board member of the National Association for Media Literacy Education, an advisory committee member of the Digital Wellness Lab, and serves on the advisory boards of INHOPE and U.S. Safer Internet Day.
Follow her on Twitter @lynettetowens.