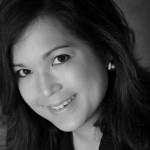 By Lynette Owens
In an age when everyone can author or share information to a mass audience almost instantly, it is more critical than ever to develop and sharpen our ability to discern the credible from the implausible things we see online.  This is true for students as well as adults.
There are many purveyors of false or biased information on the Internet – a company seductively advertising the effectiveness of its weight loss product, a politically-motivated organization hoping to persuade you to vote for their cause, a hacker attempting to fool you into clicking on something that infects your computer with malicious software.
Thankfully, among the mounds of information we find online, there is also the credible and the safe. It's a good habit to have and teach others how to figure out which is which.   I believe the skill to do this is made up of 2 basic things: information literacy and information security.
Information Literacy
According to the Association of College and Research Libraries, information literacy is "the set of skills needed to find, retrieve, analyze, and use information." It is an important part of a larger set of digital literacy skills, since many students turn to online sources for research to support their schoolwork.
Here are is a list of questions to ask before relying on any website or information you find online, from the great team at the Center on Media and Child Health:
Authority: Who created the site? What qualifications or affiliations exist?
Purpose: Why was this site created? Who owns, funds, or advertises on this site?
Fairness: Is the information balanced, unbiased, and justifiable?
Timeliness: Is the information current? When was it last updated?
Accuracy: Is information true, error-free, evidence-based, and reviewed by experts?
Clarity: Does the site avoid both generalizations and presenting opinion as fact?
Verifiability: Do other sources confirm the author's credentials, facts, and claims?
Relevance: Does the content relate to the issue at hand in a significant way?
Your child will encounter unreliable sites, but with your ongoing guidance, he will be able to determine whether information can add value to his research reports, important health questions, and every-day decisions.
For more on this topic from the Center on Media and Child Health, go to their September newsletter at http://www.cmch.tv/DOCUMENTS/MHM_Sept12.pdf
Information Security
Scams, spam, and malicious links are another type of misleading, criminally-motivated information that young people should learn to recognize and avoid. Cybercriminals use search engines, social networks, and even online ads to trick people into downloading or clicking something that in the end installs a piece of software to spy on you, steal personal information and files, or hijack your computer so it can be used to do some other crime. In a previous post called "How to Teach Kids to Steer Clear of Cybercrime", I go into greater detail on ways criminals might use these tactics.
Here are just a few steps (a subset from that same post) you can take and teach kids about keeping their information safe online:
Stick to well-known websites and online services for downloading music, games, or movies. If you're unsure if a site is fake or safe, it's best not to visit it. Or ask a parent, teacher, or other adult before visiting it.
Use privacy settings wherever they are available and use the strongest level possible. And resist sharing personal information online such as home address, phone number, birth date in emails, texts, blogs, or social network updates. Even with privacy settings, anything you post can still be shared by those who see it, so think before you say or do anything online.
Be wary of offers. If you get a text or email, see an odd update from a friend on your Facebook wall, get a direct message in Twitter from someone you don't know, or see a web banner about an offer that seems too good to be true, it probably is. Trust your instincts. Don't' fall for it. Just ignore, report as spam, and delete it.
If you need to enter personal information online, enter the least amount necessary. Make sure the website begins with "https" (not http) which is more secure. Also look for information at the bottom of the webpage verifying that the site is secure or has been verified by an outside party to be secure.
If you think you may have done something wrong and may have fallen for a cybercriminal's trick, let your parent or other adult know so they can check and fix things if necessary.
Make sure there is up-to-date security software on whatever device you are using to connect to the Internet. If you accidently follow a link that is fraudulent, you will be prevented from going there or safe from having any information stolen from you.
Respecting the Credible, Legitimate Content Online
In addition to practicing how to dodge the questionable information online, remember and remind kids to teach the information they do find with respect. If you use it in your research paper, never claim it as your own original work. Give credit to the original author or source. Plagiarism is theft and is a serious offense. It is not tolerated in academics or any setting for that matter.
Below are more resources and tips to familiarlize yourself with Information Literacy and Security:
What is Copyright? from Copyrightkids.org
 The Center on Media and Child Health – www.cmch.tv
How to Teach Kids to Steer Clear of Cybercrime – from Internet Safety for Kids and Families @ TrendMicro
Staying Safe on Social Networks – security tips from Trend Micro
Lynette Owens is Director of Trend Micro's Internet Safety for Kids and Families (ISKF) program.  As a pro-technology parent and Internet safety advocate, Lynette spends most of her time raising awareness and educating the public about the safe and responsible use of the Internet, recruiting fellow employee volunteers to get involved around the world, or volunteering her own time in her community.  For more on Lynette see: /internet-safety/our-bloggers/
Or follow Lynette on Twitter @lynettetowens

Lynette Owens
Lynette Owens is Vice President of Global Consumer Education & Marketing at Trend Micro and Founder of the Internet Safety for Kids and Families program. With 25+ years in the tech industry, Lynette speaks and blogs regularly on how to help kids become great digital citizens. She works with communities and 1:1 school districts across the U.S. and around the world to support online safety, digital and media literacy and digital citizenship education. She is a board member of the National Association for Media Literacy Education, an advisory committee member of the Digital Wellness Lab, and serves on the advisory boards of INHOPE and U.S. Safer Internet Day.
Follow her on Twitter @lynettetowens.