CNN Mexico News About Jackson Used to Lure Users to Download Malware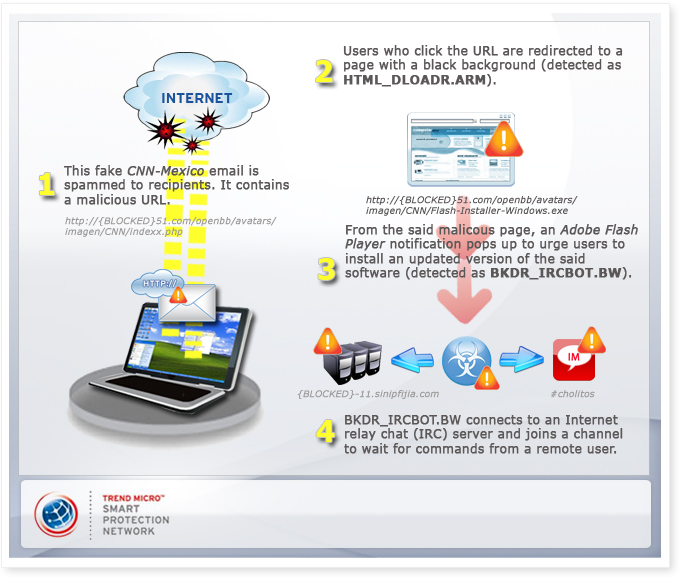 How does this threat affect users?

Users receive spammed messages supposedly from CNN Mexico containing news of Michael Jackson's untimely death.

How does this threat affect users?

Users who are tricked into clicking the link embedded in the email message are redirected to a blank page, which is actually HTML_DLOADR.ARM. This then displayed a fake Adobe Flash Player notification that urged users to install an updated version of the software, which was actually a backdoor detected by Trend Micro as BKDR_IRCBOT.BW. The backdoor connects to an Internet relay chat (IRC) to await further instructions from a remote user.

How does this threat make money for its perpetrators?

The perpetrators behind this attack do not directly earn money from their victims.

What is the driving force behind this threat?

This threat preys on human beings' innate curiosity to learn more about their favorite celebrities to infect as many users as possible.