Benefiting From Security Automation With Managed Detection and Response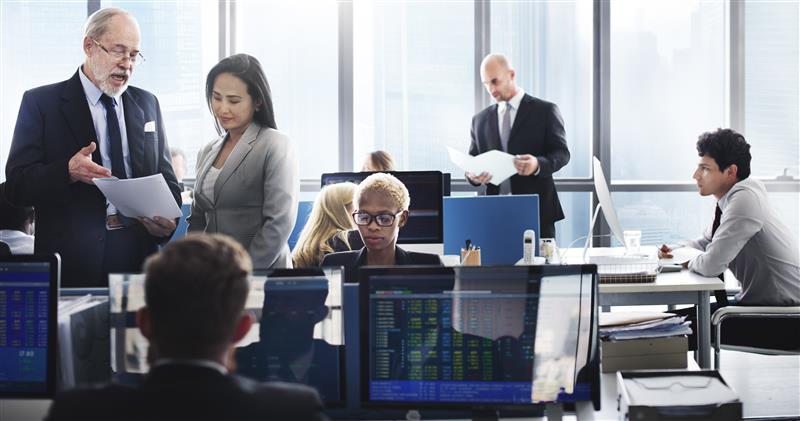 For the past few years, automation, or the process of delegating the heavy lifting of security-related tasks to machines, has been steadily gaining popularity among organizations. According to a recently released research by the Ponemon Institute, almost 79% of organizations that participated in the study either already use automation or intend to use it soon to help protect their businesses from cyberthreats.
But is the adoption of automation technologies the be-all and end-all of an effective cybersecurity fortress? Can automation properly protect businesses against an ever-increasing number of threats on its own?
With Security Automation Comes Great Responsibility
Advanced technologies such as automation allow for a plethora of routine cybersecurity tasks to be performed by machines. According to an Opinium survey Trend Micro released in March this year, 68% of chief information security officer (CISO) respondents believe that automation will help reduce the skills shortage issue in the industry. Meanwhile, a substantial number of the surveyed CISOs — 59% of them — think that artificial intelligence such as machine learning, among others, can possibly alleviate the skills shortage problem.
[READ: Cybersecurity Skills Shortage a Problem for Nearly 50 Percent of Organizations]
However, for organizations to fully benefit from automation and artificial intelligence technologies, they must have skilled professionals on board who will help them analyze results as well as provide awareness and insight as to what actions to take or decisions to make for the improvement of the organization's cybersecurity posture.
But as threats become more numerous and sophisticated, the shortage of cybersecurity professionals to help ward them off becomes greater. As of 2018, the cybersecurity industry was already suffering from a workforce shortage numbering to almost 3 million. 
According to Ponemon's research, 56% of businesses do not have skilled cybersecurity professionals in-house. This is also the reason why most of them are not able to adopt automation technologies — there is no one in their companies who can help them set up, operate, and analyze data.
How Managed Detection and Response Can Help Organizations
As the cybersecurity skills shortage continues to burgeon, organizations are left exposed to different threats which can cause operational, financial, and reputational damage. By employing security services such as managed detection and response (MDR), companies will gain access to full-time cybersecurity manpower composed of threat analysts, investigators, and incident response experts. MDR experts will be able to operationalize automation tools, provide threat hunting and investigation, analyze results, and more.
[READ: Emotet-Distributed Ransomware Loader for Nozelesn Found via Managed Detection and Response]
An MDR service enables companies to have advanced threat correlation at their fingertips. While automation can be used to do the bulk of the work necessary for monitoring and detecting malware, MDR will be able to give the details of each attack — the MDR team will be able to provide an analysis of where the attack came from, its infection chain, and if it has affected an organization's network or systems. Most importantly, the team will be able to provide recommended mitigation strategies.
Aside from providing live response to security incidents, Trend Micro's managed detection and response team is able to adeptly use the security solutions that can shed light on such incidents and to maximize the use of advanced AI and automation technologies to efficiently correlate data, make sense of and prioritize security alerts, and help keep organizations' cybersecurity defenses strong.  
HIDE
Like it? Add this infographic to your site:
1. Click on the box below. 2. Press Ctrl+A to select all. 3. Press Ctrl+C to copy. 4. Paste the code into your page (Ctrl+V).
Image will appear the same size as you see above.