Fake iPhone 6 and iWatch Announcement Spam Leads To Sports Website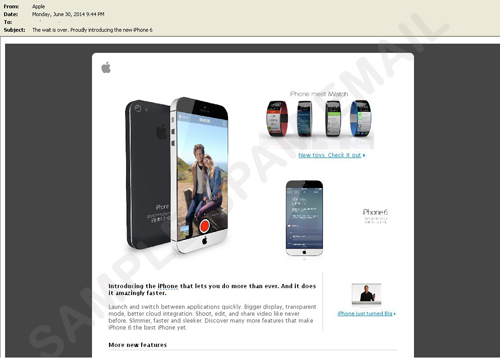 With the hype of the iPhone 6 increasing, cybercriminals scrambling to take advantage of it is already a forgone conclusion. This is the case here, as our engineers have found spam samples disguised as an official newsletter from Apple. The newsletter announces the highly-anticipated release of the next iteration of the iPhone, as well as its complementing device, the iWatch. 
The body of the message sports a link leading to another website. Clicking the link will lead the reader to another domain which appears to be a sport website completely unrelated to the iPhone or Apple.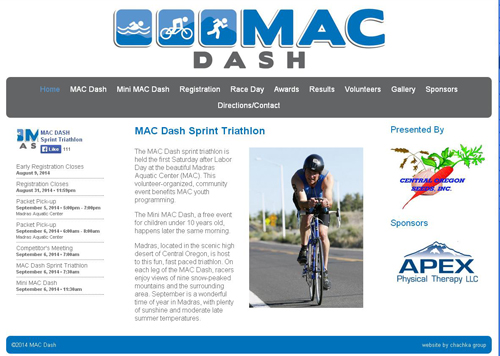 While the landing website does not appear to be malicious, and there seems to be no malware involved, the cybercriminals responsible could have easily made those elements involved in this spam campaign, and the potential threat is enough. Users are once again reminded not to click any links from emails sent from unfamiliar parties, and to delete them right away once received.
SPAM BLOCKING DATE / TIME:
July 04, 2014 GMT-8