Phishing campaigns targeting trading platforms are prevalent because gaining access to a user's credentials is potentially rewarding. One of the ways scammers achieve this is the use of homograph domains and websites copied from legitimate trading platforms. By posing as "official" or legitimate websites, users are lured into disclosing their credentials to the attackers. In a homograph attack, a cybercriminal creates phishing emails that will lead users to spoofed websites.
Another method used in a homograph attack is the use Internationalized Domain Names (IDNs) to register phishing domains. By using IDNs, a cybercriminal can register a legitimate-looking domain similar to the site they are trying to spoof.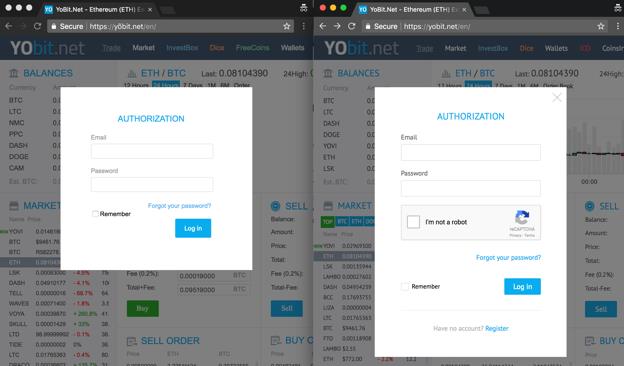 At first glance, the webpage on the left side seems legitimate and even supports HTTPS; closer inspection will reveal that the domain is spelled with an "õ" instead of an "o". This can easily trick users to think that they are logging in through a legitimate site.