Bogus Ameriprise Newsletter Leads to Malware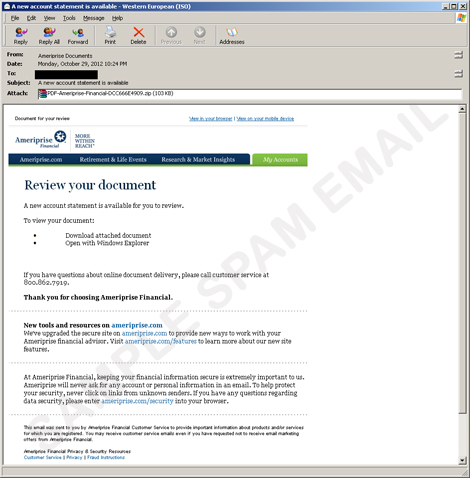 Spammers are leveraging Ameriprise financial to lure users into downloading a malware. The spammed message purports as a newsletter coming from this institution and informs users that their new account statement is available. It has .ZIP file attachment, which contains the malware. Trend Micro detects this as TSPY.FAREIT.EG.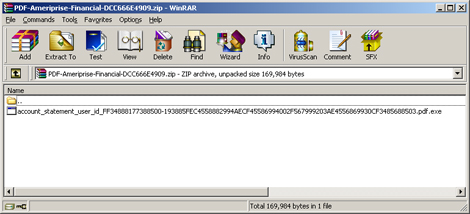 Users are advised to verify first the accuracy of any email message they receive by contacting the organization directly. Trend Micro protects users from this threat by detecting the spammed message and the malicious file.
SPAM BLOCKING DATE / TIME:
October 30, 2012 GMT-8