Car Hacking: The Very Real Possibility of Hackers Driving Your Car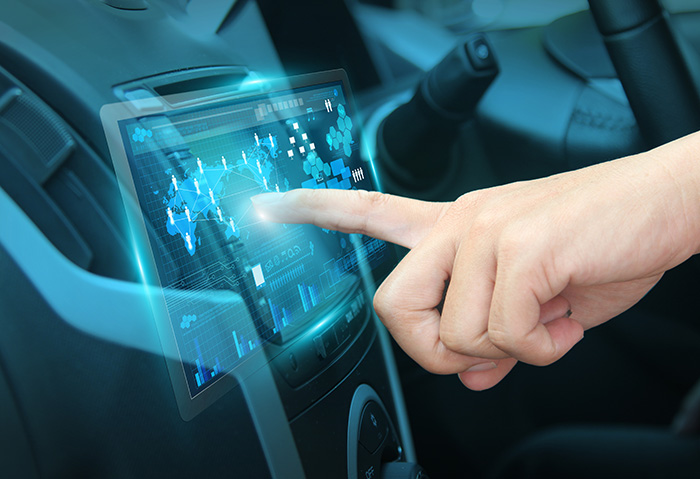 Car hacks are no longer science fiction, it's now reality. And it holds a stark future for us if it's not addressed and fast.
Just last month, security researchers Chris Valasek and Charlie Miller discovered in a sponsored stunt that they could hijack a Cherokee Jeep's infotainment system using a simple 3G connection. Through a software vulnerability in Uconnect—the software that allows Chrysler vehicles to connect to the Internet, as well as control entertainment and navigation functions—the pair were able to gain access to the car's more critical functions and remotely take control of them. In the end, the jeep ended up in a ditch after Valasek and Miller killed its engine and slammed its breaks remotely, and resulted in the recall of 1.4 million vehicles.
This isn't the first time that this type of hack has happened. Earlier this  year, German security specialist Dieter Spaar discovered vulnerabilities in BMW's ConnectedDrive that allowed a hacker to remotely open the vehicle's locks. They were also able to track the car's real-time location and speed, as well as read emails sent and received via the BMW Online feature. This was quickly addressed, but as we all know with any publically-released software, there's always a possibility of some other vulnerability left undiscovered, and it's all a matter of when, not if.
We've also been doing research of our own. Back in July we reported that we were investigating the SmartGate system, first introduced by Škoda Auto in their Fabia III cars. SmartGate allows car owners to connect a smartphone to a car to read and display real-time data, such as how fast your car is going, your fuel mileage, etc.
In our analysis, we discovered that any attacker can steal that information from a SmartGate-enabled Škoda car , and that's just by being in the car's SmartGate in-car Wi-Fi range. This allows the attacker to identify the car's Wi-Fi network, break the password (which, due to SmartGate's own design, is very insecure) and then gain access. The only chance of failure here is if the attacker goes out of range of the car's Wi-Fi signal, which is pretty hard to do considering the attacker can be as far back as fifty feet from the target and still be within range. And yes, we've tried it while in motion as well—it still worked.
While the vulnerability we discovered in SmartGate isn't as dire as those found in Uconnect or ConnectedDrive, there's still a way for attackers to turn it into a very malicious exploit for themselves. For example, an attacker could use the information to track the driver and find out where they're going, and when they'll be stopping. They could also control the driver's movements, by locking him out of SmartGate and forcing him to stop by the car dealership in order to get SmartGate unlocked. Granted, it'll take some coordination, but the danger is there and it is real.  For more information about this particular research project, as well as what Skoda drivers can do to mitigate this threat, check out the full blog entry about it here.
As for the rest of us, what can we do about the threats that can take control of our cars? Unfortunately, besides being always on point with downloading and installing the patches as they come, there's not much else for the end-user to do, especially if they've already purchased a car that's proven to be vulnerable. Those who have yet to make a purchase can certainly help themselves by carefully selecting which car and maker seems to be taking car hacking very seriously. Do research before buying. Quiz the dealers about the systems and how truly online-capable the car is. Ask how often the manufacturer updates the firmware, and how they deploy the update. Only with our wallets can we make sure that the automobile industry really takes notice of this threat and address it with the gravitas it needs.
This isn't the first time car hacking has shown up in our headlines, and it certainly won't be the last.
HIDE
Like it? Add this infographic to your site:
1. Click on the box below. 2. Press Ctrl+A to select all. 3. Press Ctrl+C to copy. 4. Paste the code into your page (Ctrl+V).
Image will appear the same size as you see above.