Hello, Windows 10: Security Features You Need to Know About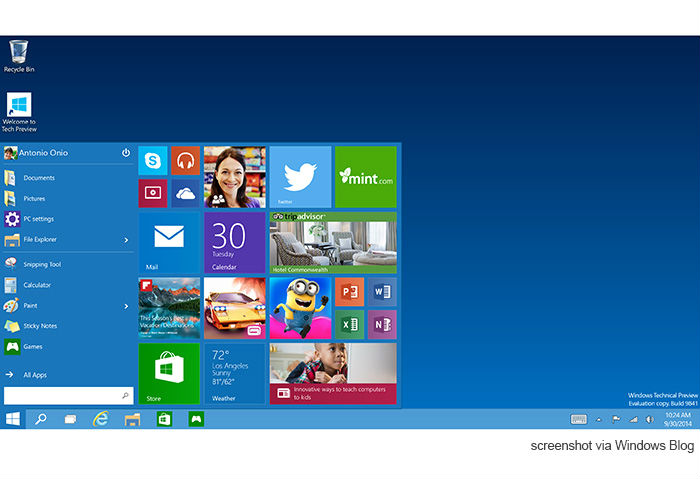 Microsoft's much awaited Windows 10 is finally here. After months of public beta testing, eager users can now upgrade to what's being deemed as Microsoft's most PC-friendly operating system, free of charge. While a number of nifty improvements and features—such as the return of the missing Start menu, a personal assistant called Cortana, a new standards-oriented and faster browser Edge—and other visible parts of the user experience seem to be the main focus in the Technical Preview, these advanced builds are mere hints of more significant changes to come, especially in terms of security.
Based on collective feedback from users, Microsoft employees, and other reliable resources, Windows 10 is actively addressing modern security threats with technologies built in to beef up identity protection, access control, data protection, threat resistance, and devices. To shed more light on Windows 10 security features, we've popped the hood and found some key security enhancements in the new OS that will be beneficial for both users and enterprises:
Multiple-factor authentication – putting an end to easily cracked single-factor authentication options like passwords, this new feature will only allow physical access to the device itself combined with a PIN or biometrics, such as a fingerprint. This feature is designed to protect users from data theft when devices are compromised, and renders phishing attacks almost completely ineffective. Once enrolled, the devices themselves become one of the two factors required for authentication. An additional biometric factor, like a PIN or fingerprint, will be the other step. From a security standpoint, a potential attacker would need to first gain physical access to the user's device, apart from the credentials.
Separation of corporate and personal data – this feature will enable IT administrators to implement company IT policies on email, corporate data, internal websites, applications, and others. With Windows 10, these data will be encrypted without end user intervention as per corporate standards. Additionally, the feature will extend to both desktop and other devices.
Trusted Applications – IT teams will be able to allow only trusted applications signed by Microsoft's authorizing singing service, chosen by the enterprise ad approved across Windows desktops and devices. Effectively, this locks down Windows client devices to prevent any unknown malware from infecting the system.
On the security front, it seems that Microsoft is on the right track, offering some improvements that can plug a number of known holes for both home users and enterprises. While we wait for more product build revelations and updates, we look forward as well to better security enhancements that will cover past, present, and future OS and app deficiencies.For further protection from a wide range of threats, Maximum Security 10 by Trend Micro is fully compatible with Windows 10 and works on multiple devices. Click the link for a free trial. 
HIDE
Like it? Add this infographic to your site:
1. Click on the box below. 2. Press Ctrl+A to select all. 3. Press Ctrl+C to copy. 4. Paste the code into your page (Ctrl+V).
Image will appear the same size as you see above.