Exploits & Vulnerabilities
Consumerization U. Day 3: Corporate IT BYOD Challenges
Consumer technology is great. It's sexy. It's cheap. It's convenient. But really, security and manageability are not built in the technology itself. These are somehow added later on. (Video series: Trend Micro session at Mobile World Congress 2012.)
---
Video series based on Trend Micro session* at the Mobile World Congress 2012.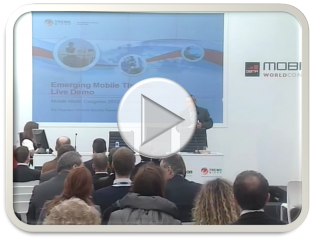 PREVIOUS: Day 2 - Consumerization is real
[...] There are three dimensions in the problem. I'd like you to think about this because this is a real challenge for IT.
Security is definitely one of the problems. Consumer technology is great. It's sexy. It's cheap. It's convenient. But really, security and manageability are not built in the technology itself. These are somehow added later on.
But the cost aspect of managing technology that is not really designed for a large group of users, being the employees in an organization, represent a very high cost, especially if the organization provides some sort of help desk support or help for end users to bring in their own devices in the enterprise.
And I don't have to explain to the IT people in this room the kind of nightmare that dealing with all of these platforms, without knowing what they really are, represents for you.
Data shows that 31% of the mobile devices connecting to the corporate network are owned by the employees in organizations that open up to consumerization: 66% are laptops, 25% smartphones and 9% are tablets. Considering that consumer smartphones and tablets are likely to run non-standard operating systems – such as Android and Apple iOS – Taking a strategic approach to consumerization starts with providing IT support to these employees for their personal devices when used for work related activities. The majority of the organizations (59%) already provide full or limited support: within the IT department, Security Teams (37%) are the most likely to provide this kind of service, Help Desk (24%) and Endpoint Management (23%) are quite common while some organizations also have dedicated Mobility Teams (14%.)
NEXT: The Consumerization University - Day 4: Mobile security matters  
* Mobile Security Forum: "Consumer Mobile Technology in the Enterprise: A Leap of Faith?"
An increasing number of companies are opening corporate networks and data to consumer mobile devices, as employees demand to bring their own smartphones and tablets to work. However, consumer mobile technology is generally not as secure and manageable as required by the enterprise. And too many companies make the mistake of trying to stop the influx of consumer IT. What new mobile platforms will your organization contend with? What built-in security models do they provide? What vulnerabilities are they exposed to? How rigorous is the scrutiny of the official application markets? Is the corporate data stored in these devices safe? In this series, leading mobile security experts answer these questions and, more importantly, reveal solutions and best practices for your company to safely embrace consumer mobile technology in the enterprise.
Authors