Endpoint Security, powered by
X

Gen™
Maximum protection
Endpoint Security, powered by XGen™, infuses high-fidelity machine learning into a blend of threat protection techniques, eliminating security gaps, and providing maximum protection for today's and tomorrow's threats across endpoints and users.
Minimum impact
Security should not slow you down. XGen™ security optimizes performance by using the right technique at the right time. Plus, you'll spend less time on administration with centralized visibility and control.
Get expert insight.
For free.
Don't just take our word for it. See what industry experts have to say.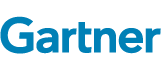 Named a Leader in the Gartner Magic Quadrant for Endpoint Protection Platforms since 2002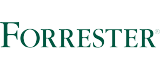 Trend Micro maintains its position as a market leader.
The Forrester Wave™: Endpoint Security Suites, Q2 2018.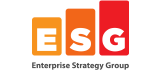 "It's exciting to see that Trend Micro is addressing this challenge with the introduction of XGen™ security."
Sign up for the XGen™ Security Resource Center to learn more about best practices for securing your endpoints.
Get access to:
Threat Protection Video Series — see XGen™ security in action
Threats are always changing and evolving, making them increasingly difficult to defend against. This video series puts XGen™ security to the test against competitors, outlines new and emerging threats, and shows how you can protect against them.
These companies have used Endpoint Security, powered by XGen™ to stave off evolving threats. You can too.
MEDHOST
"The use of Trend Micro™ XGen™ security has redefined our security posture."
William Crank,
Chief Information Security Officer
Gentoo Group
"XGen™ applies the best threat detection technique depending on each situation to provide the most complete protection for our endpoints."
Gary Smith,
Senior Systems Engineer
Palms Casino Resort
"We wanted something we could deploy rapidly with minimum disruption and maximum protection."
Eric Saint-Marc,
VP of Information Technology
What's your X?
Let Endpoint Security, powered by XGen™, combat the challenges facing your organization today.
Free test drive
Download your virtual cloud trial.
Free trial download
See the functionality in your environment.