FROM PAIN TO PROACTIVE
The Art of Cybersecurity for Security Teams
Break down security silos
and reduce complexity
Use connected security solutions to detect & respond to threats faster, while leveraging state of the art security techniques to protect your organization. And with visibility across endpoints, email, hybrid cloud, and network environments, you'll be able to quickly deal with priority issues, freeing your teams to focus on delivering value instead of manually dealing with security issues.
Embrace the Art of Cybersecurity to deliver
more beautiful outcomes
Prepare for, withstand, and rapidly recover from threats
Bring your overwhelming volume of work down to size – increase automation and simplify your security stack with connected solutions that deliver expanded visibility, improved control and better protection.

User Protection
Predict, adapt to, and stay ahead of today's ever-changing threats. Get a complete range of defenses simply, from one integrated agent, so you can detect & respond to the latest threats while protecting all users.

Hybrid Cloud Security
Get strong security and full visibility across physical, virtual, cloud, and container environments in a single solution with built in automation that streamlines compliance and simplifies your security stack.

Network Defense
Shield your organization from known and undisclosed vulnerabilities at network speeds, while leveraging advanced threat detection to respond and remediate threats across
the network.
Stay one step ahead
Take a streamlined approach to cybersecurity with tools and techniques that keep threats at bay.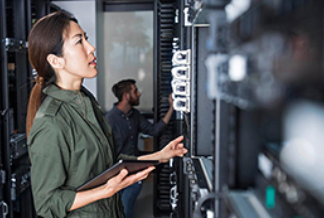 What makes standalone IPS so effective?
Explore the guiding principles behind establishing vulnerability filters that detect and block the latest threats.
Servers, Servers, Everywhere
The hybrid cloud is powering new products, flexible working policies and better ways to manage data. What does this mean for those responsible for security?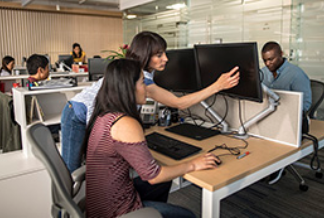 How can Trend Micro XDR solve your detection and response challenges?
Learn how to keep your business safe from security threats, and to find out urgently when a breach occurs on any layer of security.
Find out more
With our smart, optimized, and connected technology you can see the big picture and prepare for, withstand, and rapidly
recover from threats.
Speak to a member of our team to learn more.