FROM EXPOSED TO EXEMPLARY
The Art of Cybersecurity for DevOps
Make security an integrated part of your development big picture
Embed automated security into your CI/CD pipeline with minimal effort and maximum control. Create code and deliver applications quickly without introducing risk to your organization, leveraging container security that easily integrates into your DevOps workflows without slowing you down.
Bring your security up to speed, keep DevOps in the fast lane and deliver beautiful outcomes
Prepare for, withstand, and rapidly recover from threats
Trend Micro helps you to create a more resilient organization, giving you the connected security tools you need to see and protect your technology landscape. We help you to reduce complexity, streamline compliance, and improve productivity.

One Automated Security Solution Across Your DevOps Stack
Build security into your DevOps workflows that doesn't slow you down. You need automated runtime protection that works across the hybrid cloud combined with build pipeline image scanning to catch issues before production deployment.

Move quickly and stay in control
Keep cybersecurity front and center as you roll out apps and services across the hybrid cloud.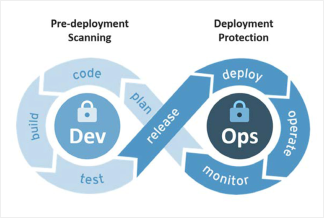 3 Best Practices for Securing Cloud-native Applications
Learn how to ensure your cloud-native applications run securely whilst also gaining organizational alignment.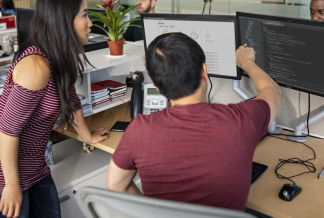 6 Steps to Comprehensive Container Security
Building with Docker, Kubernetes, or an emerging platform? Here's what to keep in mind when
ecuring containers.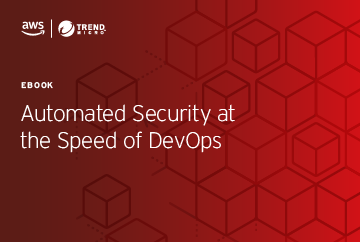 Automated Security at the Speed of DevOps
Learn best practices for integrating security within your development processes from the start.
Cloud One™ Workload Security
Runtime protection for workloads (virtual, physical, cloud and containers).
Cloud One™ Container Image Security
Build pipeline image scanning
Find out more
With our smart, optimized, and connected technology you can see the big picture and prepare for, withstand, and rapidly
recover from threats.
Speak to a member of our team to learn more.