The 5 New Year's Tech Resolutions You Should Make for 2020

Now is the perfect time to reflect on the past and think of all the ways you can make this coming year your best one yet. Maybe you've already come up with changes you want to make to improve your financial situation, relationships, or health. We know we have! With technology playing such a central role in our lives, however, you might also want to consider a few more.
Here are 5 tech resolutions that will help make your 2020 better!
1. Make privacy settings work in your favor
Default privacy settings are default for a reason: they give companies as much information about you as possible without you thinking anything of it. This means more ad money for the seller, but also that you share way more about yourself than you probably thought. So, check the boxes, make sure your private information stays private, really read the terms and conditions, and don't grant permissions just because an app made that suggestion − ask yourself "why?" first. Nobody wants to end up like these unsuspecting victims.
WiFi internet access enabled mobility within our daily lives, with its easy internet accessibility in public places such as restaurants, hotels, cafes, malls, parks, and even in airplanes. WiFi network allowed us to connect online for faster transactions and communication. Public WiFi hotspots in particular often lack security, making them vulnerable to criminal hackers.
Trend Micro™️ WiFi Protection turns any public hotspot into a secure WiFi via Virtual Private Network (VPN) with bank-grade data encryption to keep your information safe from hackers.
2. Get organized
When was the last time you backed up your files? Have you unsubscribed from all the email lists or services you no longer use? Hopefully the answer is "this week," but for most of us, it's been a while. What better way to start 2020 fresh than to get rid of files you no longer need, protect your important memories in a virtual vault or the cloud, and update and organize all of your passwords in one place with Password Manager.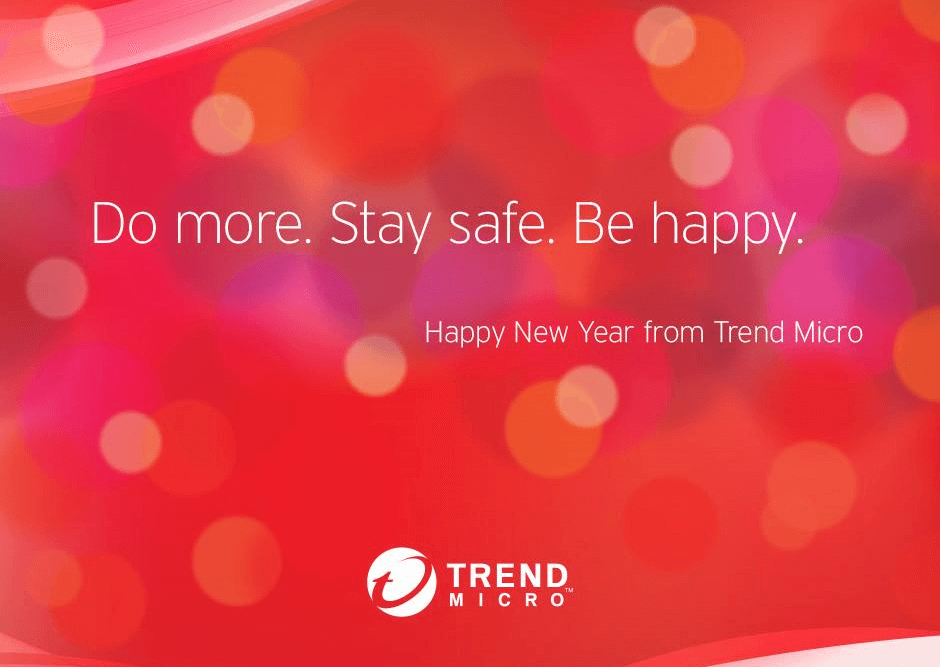 3. Stop delaying updates
How many times have you clicked "Remind me tomorrow" or "Not now" when update notifications pop up? We get it! Nobody has time to stop everything and get a newer version of the same software. However, keeping your devices up-to-date is one of the easiest ways to protect yourself against new security risks and privacy threats. The next time an update reminder pops up, get excited!
4. Spend less time staring at the screen
Think about all of the time you spend on checking social media, watching videos, playing games, or just aimlessly scrolling through websites. Now think of all the productive things you could do with that time instead, especially if you have children. It's not just that kids spend too much time distracted by their devices, but also that they can easily push their screen time limits if you do not set clear boundaries. If you see that happening in your own family, you can get software to help enforce online time limits, such as Trend Micro Home Network Security.
5. Get rid of the "it won't happen to me" mentality
Being one of over 7 billion people in this world makes it easy to think that "nothing bad could really happen to me." After all, what are the chances? But hackers prey upon exactly this false sense of security, so why not add an extra layer of security?
Available for Windows, iOS, and Android devices, Trend Micro Maximum Security protects up to 10 devices from fraudulent websites, malicious apps, ransomware, malicious software, and unwanted content. It checks Wi-Fi networks to show you the safest connection no matter where you go, and secures your financial transactions to keep your private data from falling into the wrong hands. It even helps you find your devices if they get stolen or lost, and provides parental controls to allow your little ones to enjoy theirs without taking unnecessary risks.
Trend Micro wishes you a prosperous and well-protected 2020!